Editor's Notes:
A Happy and Healthy Human Rights year for all of you and those in your care.
 2021 ended with a poem of Amanda Gorman and a hopeful note for 2022:
What was cursed, we will cure.
What was plagued, we will prove pure.
Where we tend to argue, we will try to agree,
Those fortunes we forswore, now the future we foresee,
Where we weren't aware, we're now awake;
Those moments we missed
Are now these moments we make,
The moments we meet,
And our hearts, once all together beaten,
Now all together beat.

SPECIAL SECTION: UNITED NATIONS INTERNATIONAL DAY OF EDUCATION, January 23.
'Building Back Better: Toward a disability-inclusive, accessible and sustainable post COVID-19 World'
EVENTS
CONTENT AREAS: ARTICLES AND NEWS
Children / Youth
Climate Justice
Covid-19
Crimes against humanity
Education, Right to
Human rights education
Inclusion, Exclusion, Racism
LGBTQI+, Gender
INTERNATIONAL HUMAN RIGHTS NEWS
PUBLICATIONS
CALLS FOR PAPERS
GNPHR NEWS
Editor's Note:
The GNPHR Bulletin focuses each month on a specific topic chosen in accordance with relevant UN events or UN commemorative days for that month. The January theme coincides with the January 23 UN International Day of Education.  The Special guest-editor for the International Day of Education: Minati Panda.
Education and Human Rights
Special Section Editor: Minati Panda, India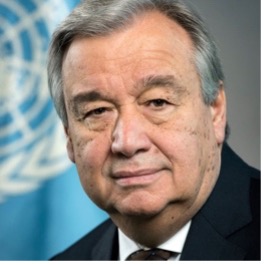 Message from the United Nations
António Guterres, Secretary-General's message 2021:"When education is interrupted, it affects everyone – especially students, teachers and families.
Today, on the third International Day of Education, I pay tribute to their resilience in the face of a pandemic that, at its peak, forced almost every school, institute and university to close its doors.
Although this disruption has led to learning innovations, it has also dashed hopes of a brighter future among vulnerable populations.
All of us pay the price.
After all, education is the foundation for expanding opportunities, transforming economies, fighting intolerance, protecting our planet and achieving the Sustainable Development Goals.
As the world continues to battle the pandemic, education – as a fundamental right and a global public good – must be protected to avert a generational catastrophe.
Even before the pandemic, some 258 million children and adolescents were out of school, the majority of them girls.
More than half of 10-year-olds in low- and middle-income countries were not learning to read a simple text.
[In 2021], we must seize all opportunities to turn this situation around.
We must ensure the full replenishment of the Global Partnership for Education fund, and strengthen global education cooperation.
We must also step up our efforts to reimagine education – training teachers, bridging the digital divide and rethinking curricula to equip learners with the skills and knowledge to flourish in our rapidly changing world.
Let us commit to promote education for all — today and every day."
---
Special Column

The Pandemic Highlights a Need to Educate for Equity and Social Inclusion
Special BLOG by Minati Panda, Professor of Cultural Psychology and Education, JNU President, National Academy of Psychology (NAOP);  Director, National Multilingual Education Resource Consortium (NMRC); Cultural Cognitive Psychology Journal Editorial Board  & MLE Newsletter Swara.
RELATED ARTICLES
Reversing the pandemic's education losses
Henriette Fore & David Malpass. Worldbank.org, December 20, 2021.As the third year of the COVID-19 pandemic approaches, classrooms remain fully or partially closed for as many as 647 million schoolchildren around the world. Even where schools have reopened, many students continue to lag behind.
It is now abundantly and painfully clear that children have learned less during the pandemic. According to World Bank estimates, pandemic-related school closures could drive up "learning poverty" – the share of 10-year-olds who cannot read a basic text – to around 70% in low- and middle-income countries. This learning loss could cost an entire generation of schoolchildren $17 trillion in lifetime earnings.
As the Omicron variant takes hold, more governments may be tempted to close schools. Without the online infrastructure in place to support learning, doing so would extend the educational losses and deny children the many other benefits of daily school attendance, like the possibility to connect with classmates and develop social skills for personal growth. Interactions with teachers and peers are essential to develop the abilities necessary to work collaboratively.  Being part of a class promotes a sense of belonging and helps build self-esteem and empathy.
Covid lockdown
Over 8,700 people, many of them migrant workers, died along railway tracks in 2020. The Railway Board shared the data on the deaths that occurred between January and December 2020. Scroll Staff, June 3, 2021.
As many as 8,733 people, most of whom were migrants, were killed on railway tracks in 2020 despite a halt on passenger train services amid the countrywide lockdown due to the Covid-19 crisis, PTI reported on Wednesday. The Railway Board shared the data on the deaths that occurred between January and December 2020 in response to a question by Madhya Pradesh-based activist Chandra Shekhar Gaur under the Right to Information Act.
Researching the Impact of the Pandemic on Internal Migrant Workers in India. United Nations Academic Impact. Retrieved January 2022. Last year, the UN High Commissioner for Human Rights, Michelle Bachelet, warned about the effects of the "sudden announcement" of a lockdown in the country. She stressesed the need to ensure that measures to counter COVID-19 are neither discriminatory "nor exacerbate existing inequalities and vulnerabilities." Later, in June 2020, two UN Special Rapporteurs alerted about the "well-being of more than 100 million internal migrant workers suffering hardship after COVID-19 measures forced them to travel long distances home, many on foot."
At this juncture and precisely with a focus on the current situation in India, a group of scholars from Kristu Jayanti College, a UNAI member institution also serving as the Hub for Goal 1: No Poverty, that advocates for more adult literacy as a long term solution, conducted a study through a group lead by Dr. Juby Thomas and integrated as well by Fr. Lijo P Thomas, Prof. Sashi Kumar and Dr. Sheeja Krishnakumar. Its objective was to identify the status of domestic migrant workers. Even though there are different patterns of internal migration in India, this study focused only on rural to urban and semi-urban to urban migrants.
Analysis of news media reports of suicides and attempted suicides during the COVID-19 lockdown in India.  Pathare et al., International Journal of Mental Health Systems, 2020.
Based on previous experience there is justifiable concern about suicidal behaviour and news media reporting of it during COVID-19 pandemic. Conclusion: Increase in online news media reports of suicides and attempts during COVID-19 lockdown may indicate an increase in journalists' awareness about suicide or more sensational media reporting or may be a proxy indicator of a real community increase in suicidal behaviour. It is difficult to attribute changes in demographic profile and methods used only to changes in journalists' reporting behaviour and should be further explored. We therefore call upon the Government of India to urgently release national suicide data to help devise a comprehensive suicide prevention strategy to address COVID-19 suicidal behaviour.
The Impact of COVID-19 on Poverty Estimates in India: A Study Across Caste, Class and Religion. Krishna Ram & Shivani Yadav, Contemporary Voice of Dalit, October 31, 2021.  The impact of COVID-19 on poverty estimates is humongous. The economic tumult caused by the pandemic over the past two years has the potential to double the nation's poverty, erasing the decade-long gains from the fight against poverty and inequality. Our calculations show that around 150–199 million additional people will fall under poverty in 2021–2022; a majority of which are from rural areas, owing to the immiserate nature of the rural economy. Further disaggregation reveals that the SC/ST, casual labour and the self-employed are the most impacted groups. Bihar, Chhattisgarh, Madhya Pradesh, Uttar Pradesh and Odisha are the most affected states facing poverty ranging from 50% to 80% in the rural area and 40% to 70% in the urban area. Our analysis also identifies the rippling effect of poverty on the inter-group disparities in India.
Violence against women and girls: the shadow pandemic. Statement by Phumzile Mlambo-Ngcuka, Executive Director of UN Women. UN WOMEN, 6 April 2020.  Confinement is fostering the tension and strain created by security, health, and money worries. And it is increasing isolation for women with violent partners, separating them from the people and resources that can best help them. It's a perfect storm for controlling, violent behaviour behind closed doors. And in parallel, as health systems are stretching to breaking point, domestic violence shelters are also reaching capacity, a service deficit made worse when centres are repurposed for additional COVID-response.
Even before COVID-19 existed, domestic violence was already one of the greatest human rights violations. In the previous 12 months, 243 million women and girls (aged 15-49) across the world have been subjected to sexual or physical violence by an intimate partner. As the COVID-19 pandemic continues, this number is likely to grow with multiple impacts on women's wellbeing, their sexual and reproductive health, their mental health, and their ability to participate and lead in the recovery of our societies and economy.
COVID-19 is already testing us in ways most of us have never previously experienced, providing emotional and economic shocks that we are struggling to rise above. The violence that is emerging now as a dark feature of this pandemic is a mirror and a challenge to our values, our resilience and shared humanity. We must not only survive the coronavirus, but emerge renewed, with women as a powerful force at the centre of recovery.
Pandemic politics, pedagogies and practices: digital technologies and distance education during the coronavirus emergency
Ben Williamson, Rebecca Eynon, and John Potter. Learning, Media and Technology 2020, Vol. 45, No. 2, 107-114.
The first special issue of Learning, Media and Technology of 2020, entitled 'Education and technology into the 2020s: speculative futures', presented a series of papers looking to the future of critical research on educational technologies. As we write, just a few months later, with the coronavirus pandemic sweeping around the world, the future appears more uncertain than ever. Global infection and illness, population lockdowns, and mass closures of educational institutions have engulfed countries across the planet in the short time between issues of this journal.
The global pandemic is of course not only a serious public health emergency, but a political, economic and social emergency too. Scholarship across myriad disciplines in years to come will examine the medical, political, economic and social factors defining our present moment. Many of these issues will be of interest to readers of Learning, Media and Technology. They include political manoeuvring in relation to the pandemic, from misinformation and economic measures to policies of social distancing, quarantining and isolation; the use and misuse of large-scale data, statistics and visualizations; new forms of digitally mediated work, culture and personal life; surveillance systems for 'contact tracing'; the use of predictive epidemiological modelling; the development of techniques for better public understanding of science; and the political use of behavioural economics as a public pedagogy of population management. Future papers in this journal will be written in the context of changes currently being experienced at planetary scale, and potentially dramatic shifts in the relationships between science, technology and society.
Pedagogy of the Oppressed. Paulo Freire, 1921-1997. New York: Continuum, 2000.
Pandemic politics, pedagogies and practices: Digital technologies and distance education during the coronavirus emergency. Williamson, B., Eynon, R. & Potter, J. (2020). Learning, Media and Technology, Volume 45, 2020, Issue 2.
State, Market and Multilingualism. Minati Panda, 2021. In Gupta, V., Agnihotri, R. & Panda, M. (eds.) Modern Transformations and the Challenges of Inequalities in Education. New Delhi: Orient Blackswan.
Education and Inequality: Historical and Contemporary Trajectories. Vikas Gupta, Rama Kant Agnihotri, Minati Panda. 2021, New Delhi: Orient Blackswan.
'Bridging' and 'Exit' as Metaphors of Multilingual Education: A Constructionist Analysis. Minati Panda, 2012. Psychological Studies, Vol. 57, No.2.
---
UNESCO report
UNESCO REPORT International Day of Education. Changing course, transforming education.
[From the report] "We mark the fourth International Day of Education as our world stands at a turning point. Gaping inequalities, a damaged planet, growing polarization and the devastating impact of the global pandemic put us before a generational choice: Continue on an unsustainable path or radically change course. Transforming the future requires an urgent rebalancing or our relationships with each other, with nature as well as with technology that permeates our lives, bearing breakthrough opportunities while raising serious concerns for equity, inclusion and democratic participation.
Education is key to charting the course towards more justice and sustainability, but it is failing millions of children, youth and adults, increasing their exposure to poverty, violence and exploitation. The COVID-19 pandemic has exacerbated a pre-existing education crisis. Reliance on digital technology for learning has deepened exclusion and gender inequalities. Without remedial action, better support to teachers and increased financing, learning losses and school dropout will continue to rise, reversing progress towards all the Sustainable Development Goals and depriving youth of a future of dignity and opportunity.
Education is a human right
The right to education is enshrined in article 26 of the Universal Declaration of Human Rights. The declaration calls for free and compulsory elementary education. The Convention on the Rights of the Child, adopted in 1989, goes further to stipulate that countries shall make higher education accessible to all.
Education is key to sustainable development
SDG 4. Gutteres: 'We must do far more to advance Sustainable Development Goal 4, to ensure inclusive and equitable quality education and promote lifelong learning opportunities for all.'  When it adopted the 2030 Agenda for Sustainable Development in September 2015, the international community recognized that education is essential for the success of all 17 of its goals. Sustainable Development Goal 4, in particular, aims to "ensure inclusive and equitable quality education and promote lifelong learning opportunities for all" by 2030.
---
Challenges to achieving universal education
Education offers children a ladder out of poverty and a path to a promising future. But about 258 million children and adolescents around the world do not have the opportunity to enter or complete school; 617 million children and adolescents cannot read and do basic math; less than 40% of girls in sub-Saharan Africa complete lower secondary school and some four million children and youth refugees are out of school. Their right to education is being violated and it is unacceptable.
Without inclusive and equitable quality education and lifelong opportunities for all, countries will not succeed in achieving gender equality and breaking the cycle of poverty that is leaving millions of children, youth and adults behind.
---
This generation of students now risks losing $17 trillion in lifetime earnings in present value, or about 14 percent of today's global GDP, as a result of COVID-19 pandemic-related school closures, according to a new report published today by the World Bank, UNESCO, and UNICEF. The new projection reveals that the impact is more severe than previously thought, and far exceeds the $10 trillion estimates released in 2020.
In addition, The State of the Global Education Crisis: A Path to Recovery report shows that in low- and middle-income countries, the share of children living in Learning Poverty – already 53 percent before the pandemic – could potentially reach 70 percent given the long school closures and the ineffectiveness of remote learning to ensure full learning continuity during school closures.
"We are committed to supporting governments more generally with their COVID response through the Mission Recovery plan launched earlier this year. With government leadership and support from the international community, there is a great deal that can be done to make systems more equitable, efficient, and resilient, capitalizing on lessons learned throughout the pandemic and on increasing investments. But to do that, we must make children and youth a real priority amidst all the other demands of the pandemic response. Their future – and our collective future – depends on it." Stefania Giannini, UNESCO Assistant Director-General for Education.
---
Today, 5% of refugees have access to higher education compared to only 1% in 2019. This is far below the global average higher education enrollment among non-refugees, which stands at 39 per cent.
UNHCR and partners are committed to the 15by30 target – ensuring that 15% of young refugee women and men, or approximately 500,000 refugees in total, can access higher education by 2030. Participation of refugees in higher education strengthens national education systems to the benefit of both host and refugee communities.
Are you a refugee looking for a way to study at a university or pursue other forms of higher education? Visit our opportunities website here
---
Statement Concerning the Importance of Education
Statement on the role of psychologists in promoting education published by Deborah Stiles and Jessica Walsh, Advocacy Committee Co-Chairs for APA Division 52 (International): Psychologists as Catalysts and Collaborators for Renewal and Transformation in Education. 
GNPHR Seminar Series: Psychology and Human Rights
Inaugural Webinar: January 27, 2022, 9:30 a.m. EST
Nora Sveaass and Mike Wessells: Human Rights – How Do They Matter for the Profession of Psychology?
Register Here: https://humanrightspsychology.org/webinarseries/ 
INTERNATIONAL HUMAN RIGHTS NEWS
Human Rights Council President Appoints Members of Racial Justice Body. OHCHR, 16 December 2021. GENEVA (16 December 2021) – The President of the Human Rights Council, Ambassador Nazhat Shameem Khan of Fiji, announced today the appointment of Justice Yvonne Mokgoro of South Africa, Tracie L. Keesee of the United States and Juan Mendez of Argentina to serve as members of a recently established body tasked with advancing racial justice and equality in law enforcement in all parts of the world. Justice Mokgoro will serve as chairperson of the new body.
In its resolution adopted on 13 July 2021, the Human Rights Council decided to establish an international independent expert mechanism, comprised of three experts with law enforcement and human rights expertise, to be appointed by the Council President, to examine systemic racism and the excessive use of force, and other violations of international human rights law, against Africans and people of African descent by law enforcement officials worldwide.
The three-member body is mandated to examine the "root causes of systemic racism in law enforcement and the criminal justice system, …racial profiling and other human rights violations by law enforcement officials against Africans and people of African descent".  The experts will also explore how "domestic law, policy and practices may lead to disproportionate and widespread interaction between law enforcement officers and Africans and people of African descent".
The experts, who have been given a three-year mandate, will also investigate governments' responses to peaceful anti-racism protests, and make recommendations on the concrete steps needed "to ensure access to justice, accountability and redress for excessive use of force and other human rights violations by law enforcement against Africans and people of African descent".
Through its unanimous resolution, Human Rights Council members requested the newly established expert body to report to the 51st session of the Council, scheduled to take place in September/October 2022, to be followed by an enhanced interactive dialogue with the High Commissioner for Human Rights, and that the report be transmitted to the UN General Assembly.  Join us to help spread the word that we're all human, and all equal. Find out more
PUBLICATIONS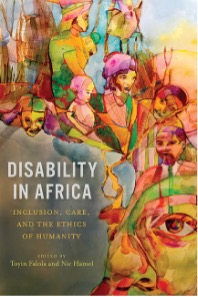 Disability in Africa.

Inclusion, Care, and the Ethics of Humanity

. 
Eds. Toyin Falola, Nic Hamel, June 2021, Boydell & Brewer, Cambridge, UK.
CALLS FOR PAPERS

The Lancet
Advancing racial and ethnic equity in science, medicine, and health: a call for papers. Mabel Chew, Pamela Das, Mandip Aujla, Richard Horton, The Lancet, September 27, 2021.  The Lancet will dedicate a theme issue to advancing racial and ethnic equity in science, medicine, and health, to be published in late 2022 or early 2023. We will be guided by GRacE's international advisory board of leading multidisciplinary scholars and advocates for racial and ethnic equity to help us shape this theme issue. We call for content across all sections of the journal that goes beyond describing known health disparities and evaluates interventions to tackle racism and inequity in health. We expect authors to provide disaggregated data on race and ethnicity where possible. We seek evidence examining race and ethnicity as a construct existing within complex societal and environmental contexts, and with clear implications for practice and policy, and not misrepresented as a biological variable. We welcome submissions that take an intersectional approach, recognising the many factors that intertwine with race and ethnicity to shape lived experiences of advantage and disadvantage.
We wish to include voices of people experiencing health inequities and to celebrate stories of success, such as measures that have led to long-term improvement. We encourage contributions from scholars from marginalised racial and ethnic groups who have been systematically excluded from publishing in scientific journals to be lead authors on submissions. Further details of how to submit your paper are given in panel 1.
How to submit your paper for this theme issue. Submissions to the advancing racial and ethnic equity in science, medicine, and health theme issue should be marked as such and submitted to The Lancet's electronic submission system. All submissions will undergo normal peer review. GRacE's international advisory board will assist with review of submissions and development of the theme issue. The deadline is Jan 31, 2022. 
South African Journal of Psychology
Call for Papers: Special Issue on Psychology and the Climate Emergency: South African Journal of Psychology (SAJP) . Guest editors: Garret Barnwell, Brendon Barnes, and Lynn Hendricks.  A "code red for humanity" has been signaled by the United Nations (UN) after releasing the IPCC 2021 Sixth Assessment Report, which marked that climate change is rapidly intensifying. A 1.5°C threshold has been set by the international community, with global South nations warning that this threshold marks the difference between survival and life-threatening consequences. Climate change's psychological and mental health consequences will be disproportionately felt by those in the global South or living on the margins of society. The IPCC calls for "deep cuts" in greenhouse gas emissions to avoid the worst. This month world leaders, climate activists, and affected communities have descended on Glasgow for the UN Climate Summit to discuss the stakes and this urgent action needed. This special issue builds on a growing body of scholarship, see for example, American Journal of Community Psychology (2011), Community Psychology in Global Perspective (2020), Psychology in Society (forthcoming). Within this context, we invite submissions for a special issue on Psychology and the Climate Emergency in the South African Journal of Psychology.
The special issue welcomes manuscripts related to: psychological impacts of climate change; experiences of climate-exacerbated disasters; risk perceptions; resilience and adaptation; engaging governments, extractive and fossil fuel industries; public education and curriculum development; evaluating novel interventions; clinical case studies (intervention, group or community); community mobilisation; ethical case studies (e.g., engaging with statutory bodies); climate activism; climate anxiety; at-risk populations; psychologies' roles in supporting climate action; climate inequities and mental health.
We welcome theoretical, position, policy and empirical papers. We also like to encourage manuscripts based on collaborations with early-career researchers to submit their manuscripts.
The deadline for submission is 28 February 2022. Please, follow the Manuscript Submission Guidelines, which details formatting and maximum length requirements. We look forward to receiving appropriate manuscripts, which should be emailed to sajp@psyssa.co.za , indicating that they are for the "Special Issue on Psychology and the Climate Emergency". Contact the Lead Guest Editor with a query beforehand at sajp@psyssa.co.za, for the attention of Dr Garret Barnwell.
International Journal of Psychology
Special Issue Call for Papers – Psychology and Human Rights
International Journal of Psychology (IJP is the official journal of IUPsyS – the global umbrella organization for psychology)
The United Nations Declaration of Human Rights was published in 1948, 3 years after the end of a war that brought the world to the brink of destruction. This Special Issue aims to showcase recent theoretical, methodological, empirical and practical advances in the psychology of human rights. Specifically, we are looking for articles that evaluate conceptual models and applications of psychology and human rights (including evidence-based practices) that have been implemented in different contexts, and new directions in research.  Topics may include, but are not limited to: the human rights of indigenous peoples, human rights in legal, mental health, penal and/or detention systems, human rights in national security and defense, military and civic behaviour, and displaced populations. Papers on the relationship between psychology, climate change and human rights are particularly encouraged. We are conscious that different cultures interpret human rights in different ways and hope that the issue will reflect this fact and draw attention to the impact of past colonialization, as well as new structures enabling the bearers of human rights and the states which have a duty to protect those rights to flourish. Papers from all disciplines within psychology are welcome.
Submission: Please email an abstract (no more than 500 words) for your proposed submission by January 1, 2022, to the Special Issue Editor, Derek Indoe (derek.indoe@gmail.com). Abstracts will be reviewed by the editor, and potential contributors will be selected based on the originality and rigor of the work, the overall diversity of topics, and the fit to the general theme of the Special Issue. Authors who are selected to develop full manuscripts will be notified within one month and will be given three months to submit their full manuscripts. Full manuscripts will follow the IJP submission guidelines and review process.
GNPHR NEWS
Invitation to Share Real-Life Examples and Narratives
GNPHR colleagues and readers of the GNPHR Bulletin are invited!  We often hear your question: How can I contribute to the GNPHR? One of the best ways to learn about the intersection of psychology and human rights is to have some real-life examples.
So, we are inviting you to share your narratives and stories that describe your encounters with human rights issues in your professional life. You might describe an event that led you to ask questions about the role of human rights, or a time when you protected (or failed to protect) human rights, or advocated for what you saw as a human rights issue. The events might be in your clinical, research, academic, applied, or volunteer work.
We will compile these examples to help us all better understand how human rights issues can affect different aspects of our professional work. The best length is to stay under 1000 words. You can send your narrative / story (between approximately 600-1000 words) to Marlena Plavšić, marlena_plavsic@hotmail.com
GNPHR invites you to contribute to the blog series!! Blog-Opinion pieces can be on general human rights issues; human rights education or strategies for raising the profile of human rights within one's institution or professional life. Students are welcome to submit a blog on human rights issues/topics from the perspective of students, including on student needs for learning about and addressing human rights. Please contact the GNPHR Blog editor (blogeditor@humanrightspsychology.org) with ideas for the blog  you would like to write!
GNPHR invites you to send articles/news/events about relevant human rights issues or activities for publication in the Bulletin, especially for next Bulletin's highlights:  in December around the CRPD.
CONTACTS: Published by the Global Network of Psychologists for Human Rights – www.humanrightspsychology.org
Disclaimer: The website of the Global Network of Psychologists for Human Rights (GNPHR) contains articles, events and news about the domain where psychology and human rights intersect. The information presented in this Bulletin, does not imply that the GNPHR shares the views and beliefs in the articles.