GNPHR is collaborating with the Mental Health Human Rights Inde (MHHRI) to include their resource on psychology and mental health, with a focus on human rights/mental health and war, disaster, and torture. This blog introduced the resource, which is also featured in the content area section Mental Health.
Introduction by Nora Sveass and Elizabeth Langdal to MHHRI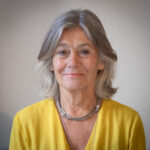 Since the beginning of 2003 we have shared information about mental health and human rights violation in emergency, war and conflict areas.  In 2019 the World Health Organization included Mental disorders and other mental health conditions to the big four non-communicable diseases (NCDs) risk factors, it became even more evident that focus on mental health and mental wellbeing could improve the health of the people everywhere.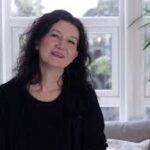 Mental Health and Human Rights Info (MHHRI) aims to make resources on mental health more accessible to health professionals and others working with people exposed to human rights violations in disaster, war and conflict areas.
We gather open-source material and categorize it thematically through evaluation, analysis, and editing to provide a reliable and comprehensive database.
We hope the information we have gathered will be of practical use and support in situations where more specialized services for mental healthcare are not easily available and where the provision of such services is essential.
The link to the data base with almost 800 updated links https://www.hhri.org/hhri-database/?wpv_aux_current_post_id=309&wpv_view_count=312
Here is the overview of the different thematic pages https://www.hhri.org/thematic-pages-overview/
We also have a specific focus on Gender based violence in war and conflict, and have developed a manual on how to meet survivors of GBV "Mental health and gender-based violence Helping survivors of sexual violence in conflict – a training manual" – for more information have a look at our GBV- manual page https://www.hhri.org/gbv-training-manual/
We would also like to mention that the page is also in Spanish.