Table of Contents
HIGHLIGHTS:
United Nations International Day of Peace
Afghanistan
GNPHR NEWS
BLOG by Gert Sommer
GNPHR Introductory Video
CONTENT AREAS: ARTICLES AND NEWS
Children' rights
Climate change
Covid-19 and human rights
Decolonisation Processes
Gender, LGBTQi+ rights
Human Rights Education
Human Rights and Psychology: theory, epistemology, ethics
Inclusion, Exclusion, Racism
Indigenous peoples' rights
Mental Health and Human Rights
Personal Data / Data Rights
REGIONAL HUMAN RIGHTS NEWS
INTERNATIONAL HUMAN RIGHTS NEWS
PUBLICATIONS
CONFERENCES, EVENTS, EDUCATION, CALL FOR PAPERS, GRANTS
GNPHR
HIGHLIGHTS
International Day of Peace 21 September

Blog: International Day of Peace: Peace, Enemy Images, and Human Rights. By Gert Sommer, Prof. emer. University of Marburg, Germany
2021 Theme: Recovering better for an equitable and sustainable world. Each year the International Day of Peace is observed around the world on 21 September. The UN General Assembly has declared this as a day devoted to strengthening the ideals of peace, through observing 24 hours of non-violence and cease-fire.
In 2021, as we heal from the COVID-19 pandemic, we are inspired to think creatively and collectively about how to help everyone recover better, how to build resilience, and how to transform our world into one that is more equal, more just, equitable, inclusive, sustainable, and healthier.
The pandemic has been accompanied by a surge in stigma, discrimination, and hatred, which only cost more lives instead of saving them: the virus attacks all without caring about where we are from or what we believe in. Confronting this common enemy of humankind, we must be reminded that we are not each other's enemy. To be able to recover from the devastation of the pandemic, we must make peace with one another.  And we must make peace with nature. Despite the travel restrictions and economic shutdowns, climate change is not on pause. What we need is a green and sustainable global economy that produces jobs, reduces emissions, and builds resilience to climate impacts.
The 2021 theme for the International Day of Peace is "Recovering better for an equitable and sustainable world". We invite you to join the efforts of the United Nations family as we focus on recovering better for a more equitable and peaceful world. Celebrate peace by standing up against acts of hate online and offline, and by spreading compassion, kindness, and hope in the face of the pandemic, and as we recover.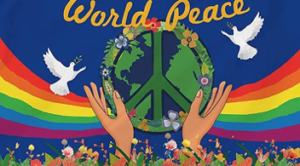 The International Day of Peace was established in 1981 by the United Nations General Assembly. Two decades later, in 2001, the General Assembly unanimously voted to designate the Day as a period of non-violence and cease-fire.  https://www.un.org/en/observances/international-day-peace
Peace Webinar – Peace & Human Rights: Empowering Vulnerable Populations for Social Justice on Tuesday, September 21st from 10 a.m. – 11 a.m. EDT. You are warmly invited to pre-register here.  See events for more information
Five Steps Toward Peace On Earth A Developmental Psychology Perspective. Jeff Rubin, From Insults To Respect – a guide to anger and conflict resolution.
The World BEYOND War Youth Network (WBWYN) is a community for young people, led by young people. The WBWYN supports World BEYOND War (WBW)'s mission to end war and establish a just and sustainable peace by focusing on strengthening the role and impact of youth in war abolition and peace issues.  "We work to amplify the voices of youth, and empower each other with the skills necessary to take action towards advocating for a process that ends war itself and replaces it with a peace system."  See also under events
Afghanistan
Education Poses an Existential Threat to Extremism. Nicholas Kristof, NY Times, May 15, 2021. Education is an imperfect weapon against extremism, but it helps. It works through some combination of opening minds, building a middle class, giving women a greater voice in society and reducing population growth and thus a destabilizing "youth bulge" in the population.
After four decades of war, Afghans turn to TV therapists for support. Shahzaib Wahlah & Sonia Ghezali, FOCUS © FRANCE 24, 29 April 2021. Psychologists usually make for unlikely media personalities. But in Afghanistan, a country plagued by war for more than four decades, people are flocking to TV shows featuring therapists. A national survey shows that more than 84 percent of Afghans have been subject to, or have witnessed, a traumatic event. But even though more than half of the population suffers from psychological distress, there are few professionals to help them. Even if there were, many people are unlikely to reach out for help; it's not part of Afghan culture, with many opting instead to stay silent or turn to a mullah.
Mission: Afghanistan.  Tori DeAngelis, March 2012, Vol 43, No. 3 APA Monitor.  Steven C. Norton is the first psychologist to work at the U.S. Embassy in Afghanistan — part of a State Department push to increase mental health services in war zones.
Malala is 'deeply worried' about women and minorities in Afghanistan as Taliban takes over. Katy Gillett, August 16, 2021, The National. Malala Yousafzai has weighed in on the situation in Afghanistan. Afghan-American novelist Khaled Hosseini, best known for his works The Kite Runner and A Thousand Splendid Suns, wrote: "The people of Afghanistan do not deserve this." See also: Malala: I Survived the Taliban. I Fear for My Afghan Sisters.
For Afghan women, fears of a return to a repressive past. Dan Bilefsky, August 17, 2021 NY Times. A central question remains: Will the Taliban once again trample over women's rights with the same velocity they captured the country? The Tolo News interview was part of a broader campaign by the Taliban since taking power to present a more moderate face to the world and to help tame the fear gripping the country. They are encouraging workers back to their jobs — and have even encouraged women to return to work and to take part in the government. "The Islamic Emirate doesn't want women to be victims," Enamullah Samangani, a member of the Taliban's cultural commission, was quoted as saying by The Associated Press, using the militants' name for Afghanistan. "They should be in the government structure according to Shariah law."
'I don't want to die.' Afghan researchers fear for their safety—and the future of science. Richard Stone August 20, 2021, AAAS, Science. Twice the Taliban tried to kill Khyber Mashal*. Its first attempt was in 2009, when the Afghan scientist was working on a development project for the U.S. Agency for International Development in Gardez, a city in southeastern Afghanistan. Taliban fighters planted a bomb below his office, but Mashal was away on a short trip to Germany. Five colleagues—four Afghans and the office's Nepalese security chief—died in the blast, he says. Then in July 2019, when Mashal was working for Afghanistan's Ministry of Education, a suicide bomber staggered in front of his car in Kabul. "He seemed intoxicated," he says. A quick-thinking police officer tased the man and removed his explosives-laden vest.
Why is the Taliban so eager to take him out? "Because they're antiscience," Mashal says. "Educated people are targeted because we have transformed the country." His past affiliation with a U.S. organization added to the jeopardy. Mashal left Afghanistan with his wife in December 2020 for a yearlong fellowship at a German university. Now, after the Taliban's lightning-fast takeover of the country, many other scientists are trying to join the exodus—and their colleagues overseas are trying to help.
Fachnetzwerk Sozialpsychologie zu Flucht und Integration: Die Evakuierung gefährdeter Personen aus Afghanistan ist aus psychologischer Sicht unerlässlich. Pressemitteilung.  (Specialist network for social psychology on flight and integration: The evacuation of people at risk from Afghanistan is essential from a psychological point of view. Press release.) https://www.fachnetzflucht.de/ . Das Fachnetzwerk Sozialpsychologie zu Flucht und Integration sieht die Evakuierung und Aufnahme gefährdeter Personen aus Afghanistan aufgrund der akuten Unsicherheitslage als unerlässlich an. Neben der Gefährdung für Leib und Leben akut schutzloser Personen drohen schwerste psychische Traumatisierungen und auch negative Konsequenzen für westliche Gesellschaften selbst.
Action to open doors to Afghan Women: Abrid las puertas a Afganistán y las afganas / Let's open our doors to Afghanistan and Afghan women / Ouvrons nos portes à l'Afganistan et les femmes afganes / Afghanistan und den Afghaninnen die Türen öffnen /افتحوا الأبواب لأفغانستان وللأفغانيات
GNPHR NEWS
Latest blog: International Day of Peace: Peace, Enemy Images, and Human Rights. By Gert Sommer, Prof. emer. University of Marburg, Germany.
Introduction to the Global Network of Psychologists for Human Rights – Round Table presentation at the virtual ICP2020+ conference, Prague Czech Republic.
CALL FOR PAPERS – ABSTRACTS SOUGHT- International Journal of Psychology Special Issue on Psychology and Human Rights.  This Special Issue aims to bring together a set of papers focused on psychology and human rights. We aim to look at what psychology has achieved to date across the many areas of human rights that psychology has been involved with and needs to be involved in such as the human rights of indigenous peoples, the various legal systems throughout the world, mental health systems, penal institutions and places of detention, government organisations which deal with national security and defence, military and civic behaviour, and displaced populations to name but a few. The closing date for submission of an abstract: 1st January 2022. To be sent to: Dr. Derek Indoe
CONTENT AREAS: ARTICLES AND NEWS
Children' rights
One billion children at 'extremely high risk' of the impacts of the climate crisis –  Children in the Central African Republic, Chad, and Nigeria are among the most at risk of climate change, according to UNICEF's first child-focused climate risk index. UNICEF, 20 August 2021.
Young people living in the Central African Republic, Chad, Nigeria, Guinea, and Guinea-Bissau are the most at risk of the impacts of climate change, threatening their health, education, and protection, and exposing them to deadly diseases, according to a UNICEF report launched today.
'The Climate Crisis Is a Child Rights Crisis: Introducing the Children's Climate Risk Index' is the first comprehensive analysis of climate risk from a child's perspective. It ranks countries based on children's exposure to climate and environmental shocks, such as cyclones and heatwaves, as well as their vulnerability to those shocks, based on their access to essential services.
Launched in collaboration with Fridays for Future on the third anniversary of the youth-led global climate strike movement, the report finds approximately 1 billion children – nearly half the world's 2.2 billion children – live in one of the 33 countries classified as "extremely high-risk". These children face a deadly combination of exposure to multiple climate and environmental shocks with a high vulnerability due to inadequate essential services, such as water and sanitation, healthcare and education. The findings reflect the number of children impacted today – figures likely to get worse as the impacts of climate change accelerate.
Climate Change
New UN Climate Report Is 'Code Red for Humanity,' but Joining Forces and Using Indigenous Knowledge Could Avert Disaster. Reynard Loki, Writing fellow at the Independent Media Institute. August 13, 2021.  In its first major climate report since 2013, the IPCC offers its starkest warning yet: Serious impacts of global warming are now unavoidable.
In a grim report released on August 9, the Intergovernmental Panel on Climate Change (IPCC) says that climate change was "unequivocally" caused by human activity, and that within two decades, rising temperatures will cause the planet to reach a significant turning point in global warming. The report's authors—a group of the world's top climate scientists convened by the United Nations (UN)—predict that by 2040, average global temperatures will be warmer than 1.5 degrees Celsius above pre-industrial levels, causing more frequent and intense heat waves, droughts and extreme weather events. UN Secretary-General António Guterres called the bleak findings a "code red for humanity."
The report found global warming increasing at a faster rate than earlier predictions estimated. "It is unequivocal that human influence has warmed the atmosphere, ocean and land… [and] at a rate that is unprecedented in at least the last 2,000 years," the report says. "Widespread and rapid changes in the atmosphere, ocean, cryosphere and biosphere have occurred." Even if the world's nations enacted sharp and stringent reductions in the emissions of greenhouse gases today, overall global warming is still estimated to rise around 1.5 degrees Celsius within the next 20 years. That means that the hotter, more dangerous future that scientists and the Paris climate agreement sought to avoid is now unavoidable.
"They say human influence is completely unequivocal in causing climate change"—the IPCC's damning report. The Economist, Aug 9th 2021.  THE UN CLIMATE body's latest doorstopper report is unequivocal: climate change is human-caused, and already here—and 1.5°C of warming is looking ever harder to avoid. In Bolivia, debate still rages as to whether a 2019 election was rigged, or a coup; the people want pandemic relief, not paralysed politics. And investigating the received wisdom of the "difficult second novel". Runtime: 21 min
See under Children's Rights
Albert Bandura died July 26, 2021. An article he wrote in 2007: Impeding ecological sustainability through selective moral disengagement, Albert Bandura, Int. J. Innovation and Sustainable Development, Vol. 2, No. 1 , 2007.  The present paper documents the influential role played by selective moral disengagement for social practices that cause widespread human harm and degrade the environment. Disengagement of moral self-sanctions enables people to pursue detrimental practices freed from the restraint of self-censure. This is achieved by investing ecologically harmful practices with worthy purposes through social, national, and economic justifications; enlisting exonerative comparisons that render the practices
righteous; use of sanitising and convoluting language that disguises what is being done; reducing accountability by displacement and diffusion of responsibility; ignoring, minimising, and disputing harmful effects; and dehumanising and blaming the victims and derogating the messengers of ecologically bad news. These psychosocial mechanisms operate at both the individual and social systems levels.
Covid-19 and human rights
Global Women During the COVID-19 Pandemic. Vulnerabilities and Strengths. Judith L. Gibbons and Nancy M. Sidun, Eds.  International Perspectives on Psychology , August 04, 2021.
Progress on Sustainable Development Goal 5, gender equality and the empowerment of women and girls, has been stymied by the COVID-19 pandemic. Although the harsh consequences of the pandemic have been felt around the world, they have disproportionately affected women. The sectors of the economy in which women work were those most impacted by the pandemic, so women were more likely than men to lose their jobs (Dang & Nguyen, 2020). The rates of domestic violence have risen (Gosangi et al., 2021; Sorenson et al., 2021). Women suffered from diminished mental health, including depression, anxiety, and lower sleep quality (González-Sanguino et al., 2020; Guadagni et al., 2020). The care burden of women has also substantially increased, and mothers are stressed from the combined demands of childcare, housework, homeschooling, and paid work (Power, 2020; Yavorsky et al., 2021). Yet, among those risks and perils, women's strengths are evident. This Special Issue addresses the diverse experiences of women internationally during the COVID-19 pandemic, including not only their hardships but also their strengths and resilience. The special issue is dedicated in honor of Jean Lau Chin, who was a force for equity and change, and who lost her life to COVID-19.  She had a profound impact on women internationally through her leadership positions and her scholarship on diversity, leadership, cultural competence in mental health, and feminism.
See under International Human Rights News.
Decolonisation processes
Colonial Psychology: The Psychology We All Recognize. Psychology is dominated by a worldview most of the world does not have. Darcia F. Narvaez, PhD, Psychology Today, July 5, 2021.  Key points: *The "colonialism" worldview was integrated into psychology from the beginning.; *What "colonial" psychology emphasizes are myths according to Indigenous psychology. * "Colonial" psychology emphasizes individualism and exalts the self over community. * Psychological theory, research and practice have been increasingly criticized for their narrow perspective and biases, many of which are reflective of WEIRD culture (western, educated, industrialized, rich democratic; Henrich et al., 2010).  *There are alternative approaches to psychology.
In his new book, A new psychology based on community, equality, and care of the Earth, Arthur Blume (2020) provides both a critique and an alternative psychology, based on how psychology has been practiced for thousands of years by Indigenous/First Nation communities. Blume contrasts the premises of Indigenous psychology with what he calls colonial psychology.
Gender, LGBTQI+ rights
The Kids of Camp I Am, a Decade Later.  Photographs by Lindsay Morris, NY Times, August 13, 2021. Fourteen years ago, the mother of a gender-nonconforming son organized a "summer camp" of sorts, where her child and others like him could wear frilly pastel nightgowns and tend to their My Little Ponies together. Three other families showed up that first summer, but the camp grew quickly. It was called Camp I Am. In 2008, the photographer Lindsay Morris took her son there and began taking pictures of some of his fellow campers. More than a decade later, she asked many of them to be photographed again as they enter adulthood.
Human Rights Education
Rethinking the Course Syllabus: Considerations for Promoting Equity, Diversity, and Inclusion. Milton A. Fuentes, David G. Zelaya, Joshua W. Madsen, Teaching of Psychology, Sage. September 30, 2020.  Equity, diversity, and inclusion (EDI) are receiving considerable attention in higher education. Within psychology, the American Psychological Association has highlighted the importance of cultural diversity in both undergraduate and graduate curricula and charged educators with facilitating the development of cultural competence among learners. We offer several considerations informed by theoretical frameworks and best practices in the discipline and suggestions for the successful implementation of EDI in the syllabus. This article provides a comprehensive and useful guide for developing a syllabus that assists with the integration of EDI, as the syllabus is the first opportunity for faculty to communicate their philosophy, expectations, requirements, and other course information.
Infusing EDI in the syllabus is essential for promoting an inclusive learning environment and is conducive to establishing goals related to cultural competence.
WERA International Research Network (IRN) in Human Rights Education (HRE) Early Career Researchers Group   30 August, 2021. The WERA IRN in HRE was established in 2019. It exists to enhance and promote research internationally in the fast-developing field of human rights education. One of the ways in which it seeks to do this is by building a sustainable network which strengthens existing working relationships between established and early career researchers (ECRs). The IRN has two foundational pillars: the open access journal Human Rights Education Review and the International Conference on Education for Democratic Citizenship.
Following informal discussions with IRN members, the WERA IRN HRE Convenors wish to create a space within the IRN which strengthens opportunities for ECRs working in the field of human rights education research to explore issues of direct relevance to them at this stage in their academic careers, while enabling them to continue to play a central role in the wider activities of the IRN.   Accordingly, we have invited Dr Sue Gollifer to act as a co-convenor of an ECR Group and we invite other ECRs interested in leading this initiative to put their names forward to join her as co-convenors. We anticipate a group of two or three persons working as ECR Group Co-convenors.  Each will serve for an initial period of three years, which may be renewable.
Human Rights and Psychology: theory, epistemology, ethics
Epistemic injustice in academic global health. Himani Bhakuni, Seye Abimbola, Lancet Global Health, August 9, 2021. This Viewpoint calls attention to the pervasive wrongs related to knowledge production, use, and circulation in global health, many of which are taken for granted. We argue that common practices in academic global health (eg, authorship practices, research partnerships, academic writing, editorial practices, sensemaking practices, and the choice of audience or research framing, questions, and methods) are peppered with epistemic wrongs that lead to or exacerbate epistemic injustice. We describe two forms of epistemic wrongs, credibility deficit and interpretive marginalisation, which stem from structural exclusion of marginalised producers and recipients of knowledge. We then illustrate these forms of epistemic wrongs using examples of common practices in academic global health, and show how these wrongs are linked to the pose (or positionality) and the gaze (or audience) of producers of knowledge. The epistemic injustice framework shown in this Viewpoint can help to surface, detect, communicate, make sense of, avoid, and potentially undo unfair knowledge practices in global health that are inflicted upon people in their capacity as knowers, and as producers and recipients of knowledge, owing to structural prejudices in the processes involved in knowledge production, use, and circulation in global health.
Inclusion, Exclusion, Racism
Backlash, Burnout, and POC Leaders [Editors' note: This article, originally published in the Nonprofit Quarterly's spring 2021 issue, "Radical Leadership: Visioning Lines of Flight," was revised by the author on June 28, 2021.]
White backlash is everywhere. It riots in our nation's Capitol.1 It makes bold leaders tiptoe through the nonprofit sector.2 It causes a foundation to close its doors just as it begins to reckon with the intersection of misogyny and white supremacy.3 It makes headlines in education.4
Unlike the vaunted conversations about leading organizations toward racial equity, white backlash—the hostile reactions of white people to that very possibility—often goes unnamed. So does its human impact: racial burnout. Both backlash and burnout thrive without language to expose and examine them; but once they are called out into the open, leaders can strengthen themselves and each other. Inviting and framing that conversation is key to my consultations with people who want to stay in movements for racial justice for the long haul.
Indigenous peoples' rights
The continuing need for a Day of Indigenous Peoples. Editorial, The Lancet Global Health, August 08, 2021,Volume 9, ISSUE 9, September 01, 2021. As if to provide a timely reminder of the atrocities experienced by Indigenous people, this UN International Day of the World's Indigenous Peoples (Aug 9) follows the horrifying discoveries of the remains of Indigenous children near to former residential schools in BC, Canada. Around 150 000 Indigenous children were forcibly taken from their families to attend these government-funded schools between 1883 and 1996, which aimed to strip them of their culture and subjected them to severe abuse and neglect. These findings confirm a long-suspected truth and represent just one chapter in colonialism's past and present of human rights violations, cultural erasure, and systematic discrimination against Indigenous people that is only now being validated by the dominant culture. According to the UN, more than 476 million Indigenous people live in 90 countries across the world: about 6·2% of the global population. In The Lancet Global Health, the poorer health outcomes experienced by these culturally, ethnically, and socially disparate communities relative to their non-Indigenous counterparts are clear. Last year, we published a systematic review and meta-analysis on the prevalence of pre-existing and gestational diabetes in pregnant women in Australia, Canada, New Zealand, and the USA, which found a higher prevalence of both conditions in Indigenous versus non-Indigenous women, with a prevalence odds ratio of pre-existing diabetes as high as 3·63 (95% CI 2·35–5·62) in Indigenous Australians. Across countries, these Indigenous women have little in common other than a shared experience of colonisation's legacy of discrimination and poverty, making socioeconomic factors the most likely causes of these differences. Apologies are warranted and necessary. However, no apologies or reconciliatory efforts can completely recompense these communities for all that has been taken from and done to them. The least governments can now do is to implement the lessons learnt, to prevent the far-reaching outcomes of colonialism persisting into future generations.
Mental Health and Human Rights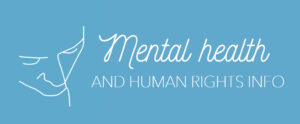 Database: https://www.hhri.org/hhri-database/
---
Voices in the wilderness: how exclusionist article processing charge policies of academic journals underscore what is wrong with global health. Bassey Edem, Esin Nekereuwem, Oghenebrume Wariri, The Lancet Global Health,  Comment, Vol. 9, issue 9, September 2021. The global health landscape has increasingly come under intense scrutiny in the last two years for diverse reasons, traceable to its colonial and, by extension, Western-dominated structure. From the foreign gaze of global health research, to the poor diversity in the composition of the editorial boards of global health journals, to the tendency of high article processing charges (APCs) of global health journals that exclude the contribution of researchers from low-income countries, these issues have been a subject of public discourse.
Personal Data / Data Rights
Tapping into Internal Insights and External Support – AAAS Champions the Use of AI for Good. Wendy Li, AAAS. As artificial intelligence (AI) continues to evolve, its potential social impact and policy applications merit in-depth analysis. Building on its strength as a pioneer in exploring the social, ethical, and legal implications of emerging technologies, AAAS created the (AI)2 Initiative. "The wisdom of every one of our networks of thought leaders across AAAS should be engaged in the dialogues needed to leverage emerging technologies for the benefit of all," says Theresa Harris, a Project Director in SRHRL. "We set out to build the structures needed to pursue this ambitious, cross-organization agenda. This meant an internal working group and an external committee of advisors. It also meant finding a starting point, which we decided would be health care."
REGIONAL HUMAN RIGHTS NEWS
Europe
FRA / FRP Europe. https://fra.europa.eu/en
Seminar explores monitoring CRPD implementation.  FRA, together with the Public Defender of Rights and the Office of the Government of the Czech Republic will co-host a seminar on developing human rights indicators for monitoring the implementation of the Convention on the rights of persons with disabilities (CRPD). The seminar will explore how administrative authorities, the ombudsman, academic institutions, and civil society can work together to develop indicators and use them effectively. The seminar takes place on 9 September in Prague. (Contact: Robert Jan Uhl / Nevena Peneva)
INTERNATIONAL HUMAN RIGHTS NEWS
A Pandemic of Exclusion. The impact of COVID-19 on the human rights of migrants in Libya. United Nations Secretary-General's Policy Brief: COVID-19 and People on the Move.  All over the world, the health, economic, and protection crises created by the COVID-19 pandemic have disproportionately affected those already in situations of vulnerability and marginalization. In many countries, migrants3 were among those most at risk of experiencing negative impacts of the pandemic on their ability to access the rights to health, decent work, social protection, and to have their freedom of movement and other fundamental human rights guaranteed. In places where the human rights of migrants were already at risk as a result of discrimination, xenophobia, criminalization, poverty, exploitation, trafficking, and armed conflict, COVID-19 multiplied these risks.  This report aims to elucidate the main human rights risks that migrants faced and continue to face,primarily in Libya and in some situations of transit to and from Libya during and as a result of the COVID-19 pandemic between March 2020 and June 2021. It builds on previous reports by the United Nations Office of the High Commissioner for Human Rights (OHCHR), the United Nations Support Mission in Libya (UNSMIL), and United Nations entities and civil society organizations documenting the vast array of human rights violations that migrants experience in Libya and the neighbouring region.
STUDENTS' CORNER
Youth Advisory Council U.S. Institute of Peace, Justice, Diversity, Equity and Inclusion in Peacebuilding.
EFPSA Magazine

---
PUBLICATIONS
Handbook for Social Justice in Counseling Psychology: Leadership, Vision, and Action – Chapter  by: Rebecca L. Toporek, Lawrence H. Gerstein, Nadya A. Fouad, Gargi Roysircar & Tania Israel, SAGE Publications, Inc., Thousand Oaks, November 4, 2016. Injustice, oppression, and inequality abound within the United States and internationally, presenting counseling psychologists with a plethora of avenues through which to apply their knowledge, training, and expertise. As has been illustrated throughout this Handbook, this involvement may take a variety of forms and venues. The goal of this chapter is to highlight the themes that seem to cross the varied settings, problems, and methodological and theoretical approaches taken by each of the authors. We then highlight future directions for counseling psychologists with respect to theory, research, practice, training, and policy. Finally, we acknowledge the challenges that arise for counseling psychologists engaged in social justice activities. Central Themes in Social Justice Work. A number of themes emerge from the work described by the counseling psychologists in this Handbook: community involvement, interdisciplinary collaboration, multilevel or systemic approaches, pace of change, and commitment to service. An explication of these themes can provide some guidance and a structure for future directions in theory, practice, research, training, and policy linked with social justice initiatives.
Why We Elect Narcissists and Sociopaths — And How We Can Stop! Bill Eddy, Psychology Today, May 6, 2019  Candidates and voters need to understand narcissistic and sociopathic leaders. Here are four of the reasons why this occurs and will continue at all levels of society (from workgroups to mayors to heads of state) around the world until people realize the personality patterns they are voting for: 1. Seductive personalities; 2. High-Emotion Media; 3. The Fantasy Crisis Triad; 4. 4-Way Voter Split
CONFERENCES, EVENTS, EDUCATION, CALL FOR PAPERS, GRANTS
Webinar – Peace & Human Rights: Empowering Vulnerable Populations for Social Justice on Tuesday, September 21st from 10 a.m. – 11 a.m. EDT. You are warmly invited to pre-register here.  Dr. Alicia Cabezudo of the International Peace Bureau, the Latin American Institute for Peace and Citizenship, and the International Association of Educators for Peace and Mary Wanjiru Kangethe, Director of Global Education Priorities for the Kenya National Commission for UNESCO will be sharing their insights and expertise related to peace and human rights.
To celebrate International Day of Peace, the HREA will be hosting a webinar – Peace & Human Rights: Empowering Vulnerable Populations for Social Justice on Tuesday, September 21st from 10 a.m. – 11 a.m. EDT. You are warmly invited to pre-register here.
Call for Fellows – deadline September 26, 2021 – Affect and Colonialism Web Lab –The Affect and Colonialism Web Lab offers two digital fellowships from November 2021 until April 2022. The idea of this program is to bring together two persons with different backgrounds, one being a university-based researcher and another from outside academia working in the arts, journalism, or activism. For a period of six months, the tandem of fellows will receive an honorarium that enables them to devote a significant amount of time and energy to realize a larger joint online exhibition format for the Web Lab. These formats can go far beyond a series of short videos and can include a curated selection of commissioned digital artwork, online events, digital roundtables or lectures, or other interactive formats that prospective fellows will be free in proposing and realizing.
Who can apply? Scholars and practitioners working on the intersection of affect and colonialism with an interest in exploring digital forms of communicating knowledge. We welcome applications from inside and outside academia, particularly from the Global South. We invite artists, journalists, activists, filmmakers, researchers, writers, architects, curators, among others. You can apply as an individual or as a tandem of an academic and a non-academic.
How to apply? Your application should consist of a CV, a one-page cover letter / letter of intent and a one-page idea sketch for a digital exhibition format that you would like to realize on the Web Lab. Please send your application to: info@aacweblab.net. Please make sure to send in your application until September 26th 2021 at the latest. We will get back to you with our decision in the beginning of October 2021.
Conference on Climate Change and Health in Small Island Developing States: Focus on the Caribbean: 4 days (October 5 – 8, 2021).

Immersion in the science of climate change and health in the Caribbean, identifying knowledge gaps, posing solutions, resource sharing, networking, and empowerment. Together we will work to address the critical public health issue of climate change, and find sustainable ways to live healthy lives. English, Spanish, and French interpretation will be available.. Register by September 27, 2021 11:59 PM, Viewing in Eastern Time
Call for Papers: Special Issue of Feminist Formations. On Decolonial Feminisms: Engagement, Practice, and Action. Guest edited by Leece Lee-Oliver and Xamuel Bañales. Submission deadline: October 15, 2021. Feminist Formations invites submissions for a special issue, "On Decolonial Feminisms: Engagement, Practice, and Action." This special issue aims to explore decolonization as a feminist social justice modality in the 21st century and advance new strategies for radical feminist social justice practices in the United States, while considering or centralizing transnational inroads.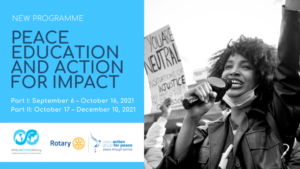 Peace Education and Action for Impact is a new programme launched by World BEYOND War in collaboration with the Rotary Action Group for Peace. Part I takes place September 6 – October 16, and Part II October 17 – December 10, 2021. There are more young people in the world today than ever before. Of the 7.3 billion people across the globe, 1.8 billion are between the ages of 10 and 24. This generation is the largest and fastest growing demographic on the planet. When it comes to building sustainable peace and development, we need the meaningful participation of all generations. However, although increasing numbers of young people around the world are striving for peace and related areas of progress, far too many young people find themselves routinely excluded from peace and security decision-making processes that affect them and their communities. With this in mind, equipping young people with the tools, networks, and support to build and sustain peace is one of the largest, most global and important challenges facing humanity.
Register for the HDCA Global Dialogue 2021. The Human Development and

Capability Association (HDCA) presents: Global Dialogue 2021, a special series of online events taking place from 20-30 September 2021.The events are organized by the HDCA Regional Networks and Thematic Groups, and include keynote speakers, panel sessions, workshops, interviews and more. The full agenda is available to view on the event website: https://hd-ca.org/conferences/hdca-global-dialogue-2021#anchor2. While the Global Dialogue is free to attend and open to all, we would be very grateful to those who are able to purchase or renew an HDCA membership at the time of registration. This will help HDCA meet expenses and continue to provide similar programming in the future. It will also give you all the benefits of membership, including full access to resources on the website as well as an annual subscription to the Journal of Human Development and Capabilities. Join in the discussion on Twitter; @Capabilityapp
Virtual Panel Presentation On 23 September 2021, from 20:00 to 21:30, there will be a virtual panel presentation on the forthcoming book Emancipatory Human Rights and Higher Education. The panel presentation will be led by editors Felisa Tibbitts (Chair in Human Rights Education and UNESCO Chair in Human Rights and Higher Education, SIM, Utrecht University) and Dr. André Keet (Chair for Critical Studies in Higher Education Transformation and Deputy Vice-Chancellor for Engagement and Transformation, Nelson Mandela University). Register here.
ICP2021 – Conference Human Rights, Dignity and Justice – October 22-24, 2021. https://icpweb.org/icp2021  Join your colleagues for 2 days of exploring psychology and human rights!
14TH European Public Health conference, 10 – 12 November 2021, virtual edition. Theme: Public health futures in a changing world. https://ephconference.eu/index.php